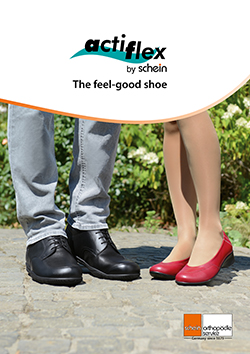 actiflex - New stock program 2019
When it comes to comfort shoes, the most important criteria are that the footwear is both comfortable and functional. This is why our actiflex shoes are available in a range of sizes, widths and with varying heel heights. This way, we can meet your individual needs for foot-friendly, comfortable shoes.
The actiflex shoe features selected leather and individually adjustable options. The comfort shoes come in a range of designs with lovingly crafted details and offer a combination of a modern look with a high degree of comfort.
View collection